Janice Kyle, oboist, received her Bachelor of Music degree at California State University in Sacramento. She studied with Ben Glovinsky and Neil Tatman. She followed up her B.M. with graduate studies in oboe performance at Indiana University with Jerry Sirucek. She has taught elementary music at Westport Central School and oboe performance at Plattsburgh State University. She has performed in various solo and ensemble venues in the Adirondacks with the Adirondack Wind Ensemble, Champlain Valley Voices Orchestra, Trillium Ensemble, and the Key Winds Trio. She enjoys cold, snowy winters skijoring (sometimes off piste) with her dogs. Janice and her husband, Hans, (and the dogs) live in New Russia, New York.
---
Janine Scherline is the principal clarinetist with the Adirondack Wind Ensemble and teaches applied lessons at SUNY Plattsburgh. Especially fond of performing in chamber settings, she loves playing regularly with Trillium, in unique musical settings and as a guest soloist and performer around the Adirondack Region. In her role as Director of Donor Engagement at Adirondack Foundation, Janine enjoys working with generous people who are making a positive difference through philanthropy. She also enjoys spending time outdoors—especially on snowshoes in the winter—with her husband Todd whom she met at Ithaca College while completing her masters in clarinet performance, and with their feline companions Ginsu and Peeka.
---
Timothy Mount, pianist, singer, and choral conductor, is Professor Emeritus of conducting at Stony Brook University, one of the leading graduate music programs in the country. He conducted nine commercial CDs with professional choirs and orchestras in New York City and Moscow and two with the Stony Brook Camerata Singers. Tim guest conducted many choirs and for over ten years was conductor of the professional chorus and orchestra at the San Luis Obispo Mozart Festival. He published five articles concerning choral music and a video, Refine Your Conducting Technique, available from Santa Barbara Music. In winter 2018, his article, "Preparing for the First Rehearsal: A Guide for Choral Conductors," appeared in the online journal, Chorteach. A bass-baritone, Tim sang with virtually every professional choir in New York City. He now plays piano chamber music in the Adirondacks when he isn't captaining tour boats on Lake Champlain or caretaking remote island lighthouses around the world.
An active proponent of the solo viola, Patricia McCarty has performed to consistent critical acclaim throughout North America, Europe, Japan, Australia and Venezuela, appearing as soloist with orchestras such as the Detroit Symphony, Houston Symphony, Boston Pops, Orchester der Beethovenhalle Bonn, l'Orchestre de la Suisse Romande, Turiae Camerata of Valencia, and Kyoto and Shinsei Nihon Symphonies. Her recital appearances include New York, San Francisco, Boston, Detroit, Caracas, Valencia, Geneva, five International Viola Congresses, and a debut at London's Wigmore Hall hailed by the Times to be "an outstanding exhibition of string playing of the highest American class." Winner of the First Silver Medal and Radio Prize in the Geneva International Competition when she was eighteen, Ms. McCarty has also been awarded two National Endowment for the Arts Solo Recitalist Grants and the John Knowles Paine Award for performance of new American music. Her recordings for Ashmont, Equilibrium, ECM, and Northeastern labels, featuring viola works by Rebecca Clarke, Bach, Telemann, Schubert, Beethoven, Brahms, Schumann, George Balch Wilson and Keith Jarrett, have received international accolades, including Gramophone's "Critics Choice" and Strad "Selection CD".
As chamber musician Ms. McCarty has performed at festivals including Aspen, Marlboro, Tanglewood, Sarasota, Bowdoin, Bay Chamber Concerts, Aria (Canada), Hokkaido (Japan) and the Australian String Academy in Sydney. Former member of the Lenox Quartet, she has also toured with Music from Marlboro, Boston Chamber Music Society, and Boston Symphony Chamber Players, with whom she has recorded works by Brahms and Dvorak. Other collaborations include musicians as diverse as composer Lou Harrison and his gamelan ensemble, Joseph Silverstein, Maureen Forrester, and jazz pianist Keith Jarrett, whose work Bridge of Light for viola and orchestra Ms. McCarty commissioned, premiered and has recorded for ECM.
Soloist in the New York premiere of the orchestral version of Britten's Lachrymae, Ms. McCarty has performed numerous world premieres, including works by Daniel Pinkham, Tibor Serly, Jerome Rosen, Marjorie Merryman, Elizabeth Vercoe and Martin Amlin. Her research of viola repertoire has been published in Strad, Symphony Magazine, Strings, American Viola Society Journal and American String Teacher and she is a contributing author to the book Playing & Teaching Viola, published in 2005 by American String Teachers Association. She has given master classes throughout the U.S., as well as in Canada, Venezuela, Australia and Spain, and her translated articles have appeared in Korean and Dutch string teaching publications. Former assistant principal violist of the Boston Symphony Orchestra, Ms. McCarty teaches viola and professional orchestral audition preparation online, and is a faculty member of the InterHarmony Music School. Her former students are employed in professional orchestras, chamber ensembles, university and pre-college faculties worldwide.
---
Singer, soloist, and director Amy Nelson has had a lifelong involvement in music. An accomplished soprano, she has performed in venues from Vienna, Austria to Carnegie Hall. She participated in both the Metropolitan Opera Auditions and the Bel Canto Competition, where she was a quarter-finalist. Amy has performed with the Madison Opera, Madison Savoyards, Hartford Players and the Festival Choir of Madison. As a soloist with the Festival Choir, Ms. Nelson performed in the prestigious Ost-West Musikfest in Austria, the first choral performance ever invited to the event. For the Hartford Players Amy has sung lead roles in musicals including Oklahoma and Guys and Dolls, and also directed Godspell. Amy has studied with Lois Fisher, Julia Faulkner, Kitt Reuter-Foss and Joseph Martorano. She now makes her home in New York State's Adirondack Mountains, where she teaches music and is a familiar recitalist and performer.
---
Marilyn Reynolds graduated from the Oberlin Conservatory of Music and the Royal Conservatory of Brussels (Belgium), where she attained "First Prize with Distinction" as a student of Andre Gertler. While studying in Brussels she also performed in the Belgian Radio Orchestra. Other teachers include Margaret Pardee, David Cerone, Richard Young, and Shmuel Ashkenasi. Ms. Reynolds studied chamber music with the Lenox, Guarneri, New Hungarian, and Vermeer String Quartets. She attended the Meadowmount School of Music and was a Fellow in Tanglewood's Berkshire Music
Center Orchestra. As a member of the Orchestra of St. Luke's, she performed, recorded, and toured internationally with the group for over 30 years. During that time Ms. Reynolds was also a busy freelancer in New York, performing in many Broadway shows, including several by Steven Sondheim. Now residing on the west shore of Lake Champlain, Ms. Reynolds plays throughout the North Country and Quebec, and is especially fond of performing chamber music with Metamusic and the Trillium Ensemble. She teaches violin and viola at her home in Rouses Point.
---
Brian Donat is a full time freelance cellist who moved to Rochester after ~10 years of living and working in the Adirondack region of NY. An alum of Houghton College and the Meadowmount School, he keeps busy by teaching privately and performing with anybody who will have him – orchestras, musicals, weddings, ballets, chamber concerts, choirs, churches, etc. When he's not playing cello, he can usually be found playing outside – hiking, running, xc skiing, or biking. He lives in Webster with his wife, Jolene, and their two four-legged "children."
---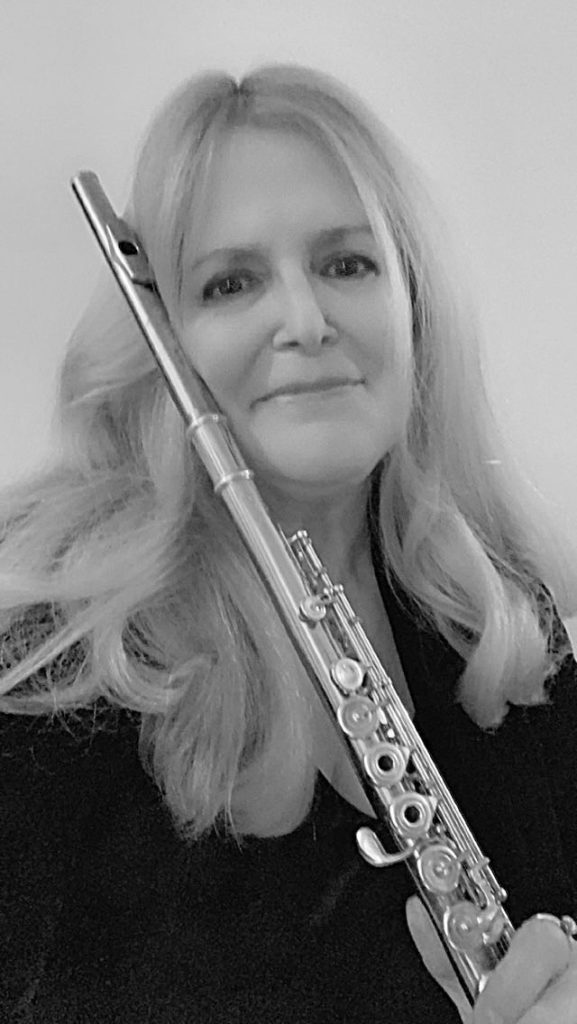 Robin Cameron-Phillips holds a flute Master's in Performance from Northwestern University and a Bachelor's in Performance from Ithaca College. Past teachers include Walfred Kujala (Chicago Symphony), John Krell (Philadelphia Orchestra), and Timothy Hutchins (Montreal Symphony). Master class performances include those for Geoffrey Gilbert (teacher to James Galway, William Bennett, Trevor Wye), Chicago Symphony's Dale Clevenger, Arnold Jacobs, and Vince Cichowicz. Robin has performed with Toronto New Chamber Orchestra, Vermont Symphony Orchestra and plays regularly for Plattsburgh Champlain Valley Voices and Burlington Choral Arts Society orchestras. She performs chamber music often with the Vermont Classic Consort Trio and appeared as guest soloist for Vermont Contemporary Music Ensemble. Past performances also include solo flute with orchestra in Brandenburg No. 5 at the Strand Theatre, live on VT Public Radio with Vermont Virtuosi Flute Ensemble in Pipe Dreams 6, and in a series of concerts at UVM, Middlebury College, Brattleboro and Montpelier. Robin has taught flute and flute ensemble at Plattsburgh State since 1981, teaches privately and serves as certified festival adjudicator for NYSSMA.
______________________________________

Teaching Artist, Muriel Kerr, has performed with string ensembles worldwide, at such venues as Carnegie Hall, Avery Fischer Hall/ Lincoln Center, Steinway Hall Gallery, The National Theatre and Concert Hall in Taipei Taiwan, Saga City Cultural Hall in Japan, Merkin Hall (New York City), Symphony Space (NYC), The Historic CBGB's, Middle East Down Stairs (Boston), Powell Symphony Hall (St. Louis), Chicago Symphony Hall, Uncommon Ground (Chicago) among other wonderful venues.  She has taught cello privately for over 20 years, and holds a Bachelor and Masters Degree in Music Performance from Mannes College of Music and Northwestern University respectively. Muriel has played with Chicago Symphony's Civic Orchestra, Burlington Vermont's former professional string ensemble ME2/strings, Orchestra of North New York in Potsdam, Glens Falls Symphony, World Civic Orchestra, Las Colinas Sympny Orchestra, Garland Symphony, Symphony Arlington and The Fort Worth Symphony Orchestra.
Muriel Kerr Muriel has recorded with many up and coming artists throughout the years, including Team Tomato, George Vala, Relax Your Ears, American MusicTheatre Project, The Dent and Ruin Illusion.
Muriel moved in the Fall of 2021 back to the North Country, from Greenville Texas, where she served as the Greenville Independent School District Suzuki Cello Instructor for 7 years. Muriel recently joined the Boquet Valley School District Music Department faculty as their Long Term Substitute for General/Choral Music.
Currently, Muriel has focused her musical background and experience to Meadowmount School of Music as their Administrative Director.
She aspires to develop a performance and talent education community outreach program to continue and strengthen the local appreciation to music education and performance.
​